Portnoy.Org -- One-Stop Shopping For Randomness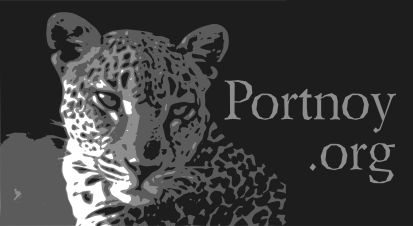 Graphic Design I've been playing around with logo design for quite a while. Some of my work is here (and the leopard image at the top of this page is also mine).
Travel -- pictures and stories from around the globe.
Me -- some people who come to this page are actually looking for my home page. This is the spot.